Loyalty Rewards Program
Spend £20 or more on 6 visits and you will be rewarded with a £20 gift voucher
Gift vouchers from BEAUTOLOGY by Jessica are the perfect gift for that special person, wheather it's a birthday, anniversary, Mother's Day, Father's Day, Valentine's or just to say thank you. Our gift vouchers are available for any treatment offered at BEAUTOLOGY by Jessica, vouchers are available from £10 to £50 denominations. To purchase your gift voucher simply call us on 020 8205 4706, we can process your order and card payment over the telephone, vouchers can be delivered to the address of your choice or alternatively visit the salon to purchase the vouchers from reception.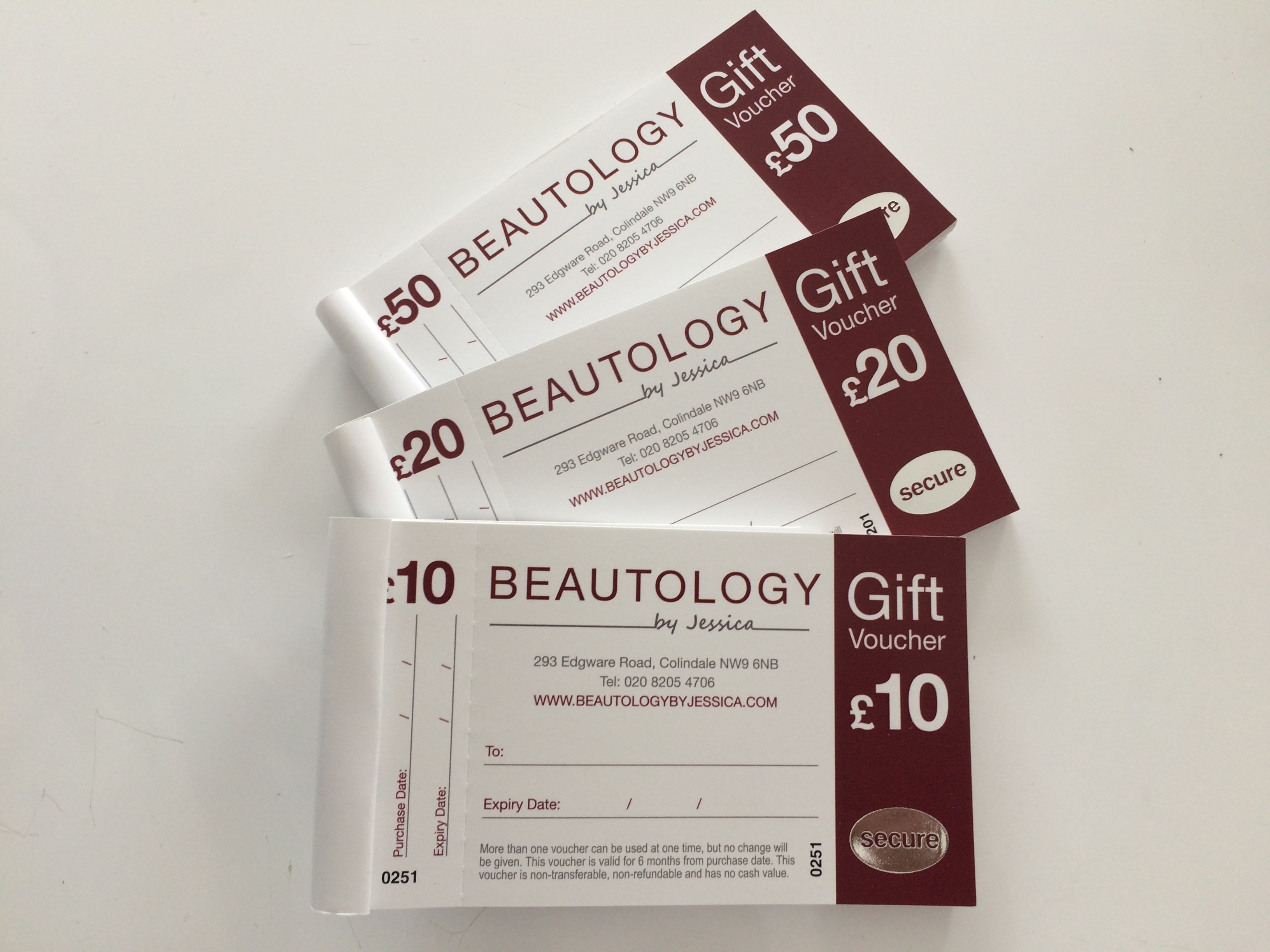 TERMS AND CONDITIONS
Salon gift vouchers are valid for 6 months from the date of purchase
Not redeemable for cash
Expiry dates cannot be extended
Treatments must be booked and received by the expiry date shown on front of voucher
Vouchers can be used for full or part payment for any treatment. If the gift voucher is only partially redeemed, you will receive a voucher credit for the remaining amount, however the original expiry date will still apply.
Gift vouchers can not be redeemed against products.